Hampton Court Palace live photoblog
22.43: And, finally, we'll leave you with this photo of a very happy James heading back to the dressing room after the show. "That was awesome!" as he put it.
Thanks for reading the blog. We enjoyed reading your comments and tweets. Goodnight!
22.41: James and the band thank the crowd for being a big part of what they're all agreed was an amazing show.
22.39: Tonight's setlist...
22.38: Here's one last live photo...
22.23: After the main set, before the encore. As you can probably tell, James is *really* enjoying the show.
22.08: Another photo from as near as we could get! And only 20 mins of the show to go...
22.03: Another live shot (we can't get so near the front any more, as the space in front of the stage has quite understandably been filled by the crowd who thought this show was far too much fun to stay seated!)
21:56: The view from the crowd (where they seem to be enjoying the show very much)
21:52: The palace is looking pretty great, all lit up.
21.47: Just back from taking a few more shots of the show.
21.26: Here's a few photos from the first couple of songs (Beautiful Life and This Boy).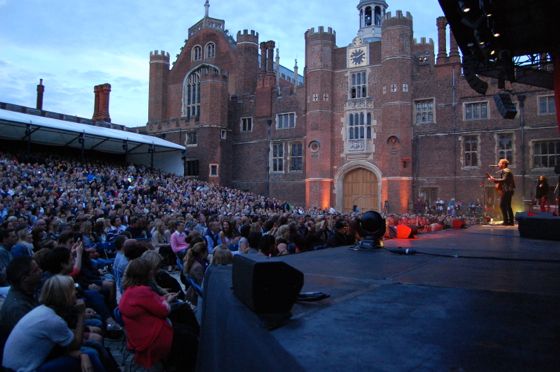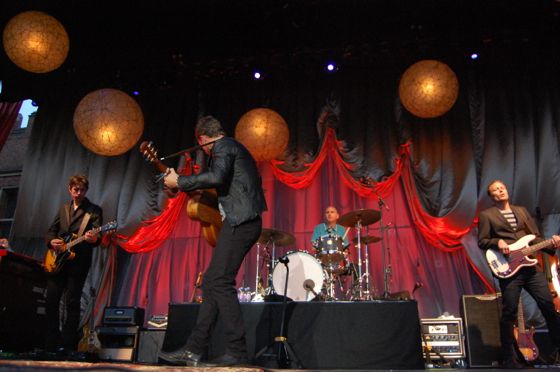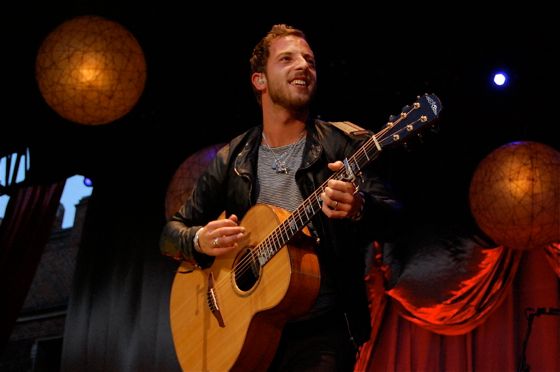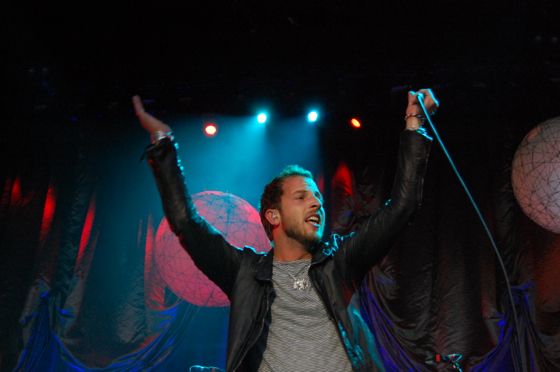 21.21: Good evening Hampton Court!
21.19: And here's an actio shot of James tossing a bottle of water seconds before going on...
21.17: James is now on stage. Here's some photos of him and the band heading there from the dressing room...
20.51: This really is the world's grandest dressing room...
20.47: How cool is this bird table?
20.40: Twenty minutes until stage time and folks are dragging themselves off the Palace's lawns to take their seats for James show. As you'll gather from the picture, this place has quite some history...
20:31: Tickets for tonight are completely sold out, but there are still a few left for the Kew Gardens show in London on Friday, July 6th - click here for tickets.
20.09: @SwissCorina just asked on Twitter whether Right By Your Side is back in the setlist tonight. James is here so we just asked him, "No. It's not in at the moment. It's quite acoustic-y and laidback, and Broken Strings kind of takes that moment in the set right now. But I will put it back in the set at some point. Especially in the countries I haven't been to yet."
20.00: One hour until show time...
19.49: Here's James scribbling down a setlist for tonight in the production office just now...
19.32: This one is entitled, "Why are you taking photos of me from behind a tree?"
:-)
19.15: We've been for another wander around this incredible venue (well worth a visit if you're ever in or around London). The folks you see are all having their pre-show picnics. Gorgeous day for it too.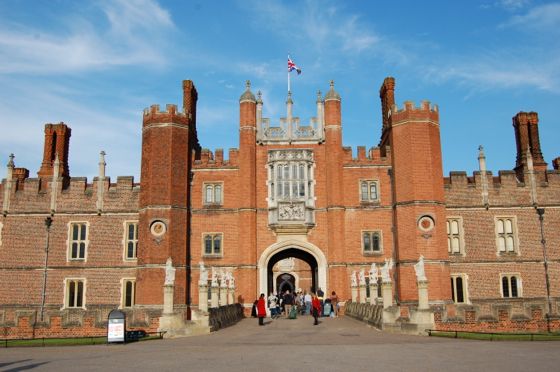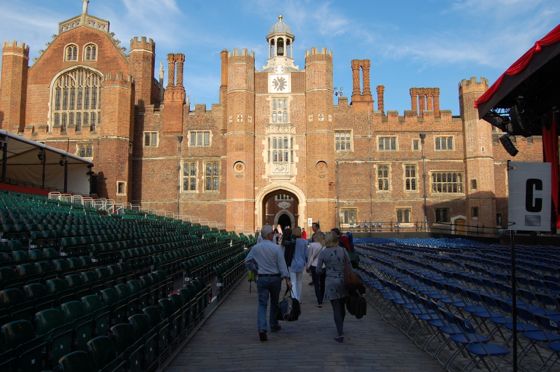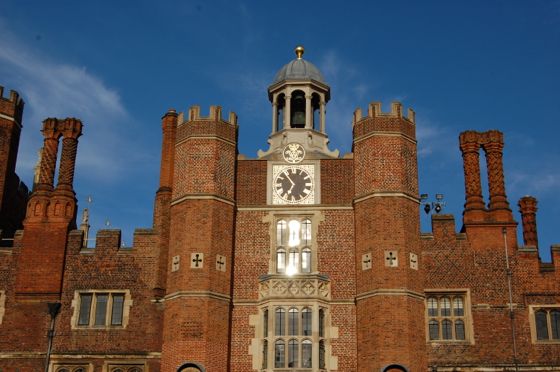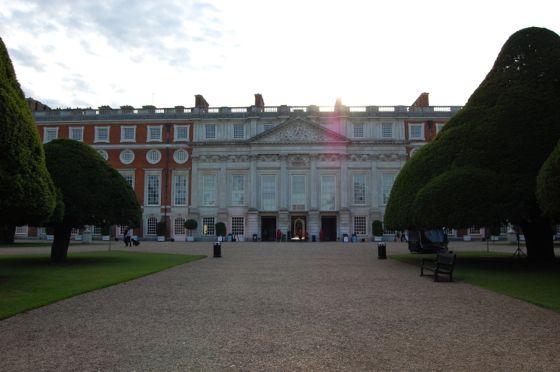 19:09: Here are the timings for tonight's show. James is on at 9pm. Lots of folks are arriving now, laden with picnics which they're heading out into the Palace's gorgeous grounds to consume...
18:46: Here's some pictures of tonight's venue - the Hampton Court Royal Palace. Click here to read more about it on the palace's official website.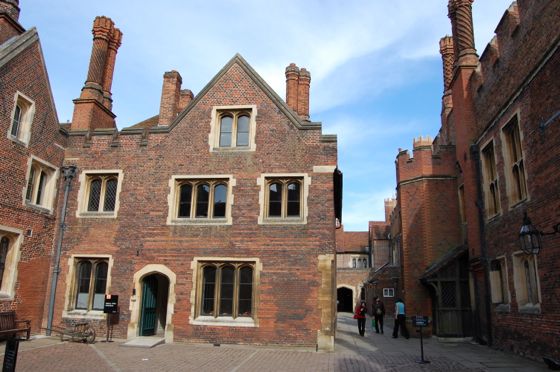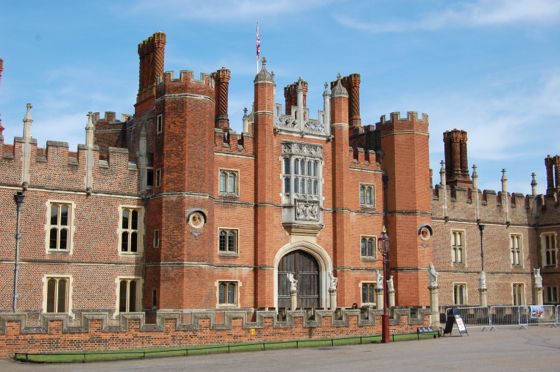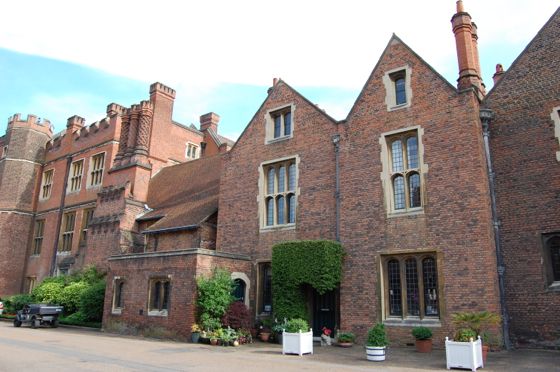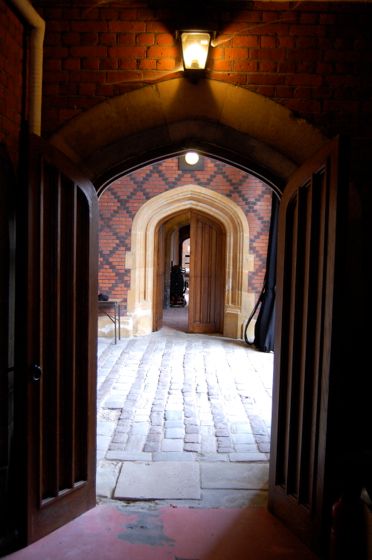 18:21: Here's a few photos of James in the dressing room garden just now...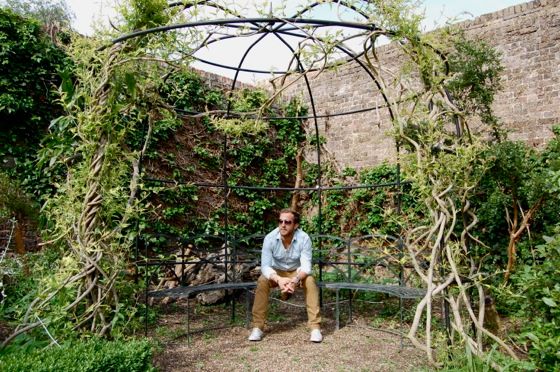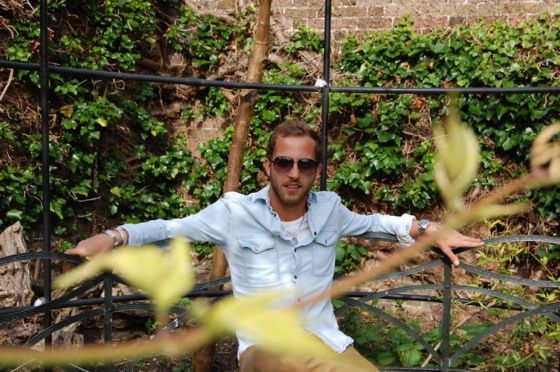 17:37: Soundcheck done, James is hanging around the dressing room which is in a building with a ludicrously pretty little walled garden outside it. Here he is, having a natter with his manager, Paul.
17:31: Here's the view James will have of the show...
17:25: It's taken a while, but we've finally found a good wifi connection. This is obviously Good News.
16:54: You can tweet us at #jmhcblog if you'd like to ask us anything (or say hello)
16:45: Hi folks. We thought we'd celebrate James being back in the UK for his first show here since February by popping along to Hampton Court Palace to take some photos and do an impromptu live blog. As we type, we're perched on a flightcase behind the stage where James is currently soundchecking for tonight's show (he's currently doing Person I Should Have Been). Here's a bunch of photos from the soundcheck: